NEWS
China's new energy bus leading brand
Foton Embraces 2016 with Booming Sales of New Energy Buses
time: 2016-03-03
source: www.chinabuses.org
As China enters its thirteenth Five-Year Development Plan period in 2016, the new energy vehicle is entering a critical stage. In the new round of fast growth of the green industry, Foton AUV is embracing a new start, making headlines on various media. In the first two months of 2016, Foton AUV secured a handful of orders with a total number of over 1,300 new energy buses, out of which 1,090 units are going to be electrically powered, accounting for 83.8% of the total number of buses.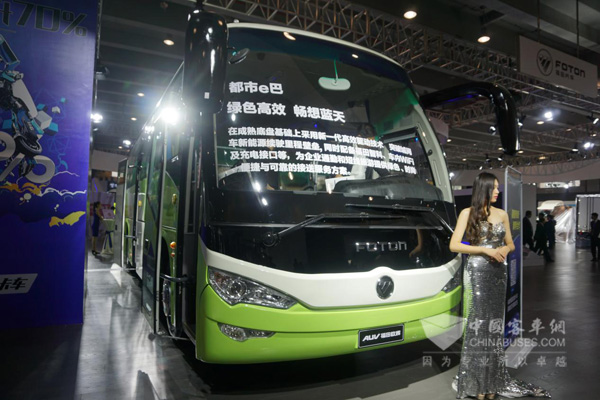 Among a wide spectrum of products, Foton AUV BJ6116EVUA electric bus is enjoying the most popularity among customers. As a fist product of the bus maker in 2016, BJ6116EVUA electric bus is chiefly targeted at the short-distance travel service market and medium-and small-sized enterprises. In addition, the configuration of the driveline and the recharging mode can be tailored to customers' specific needs. When the vehicle is put on the fast recharging mode, it can be fully recharged in 10-15 minutes while it only takes 3-4 hours for the bus to get fully powered when put under the slow recharging mode. Equipped with Foton Zhike Intelligent Management System, the vehicle creates a fully integrated management platform involving three key factors, namely the vehicle itself, human beings and roads. Moreover, with little environmental impact, such a system provides intelligent operation support and intelligent services.
Foton AUV's new energy bus development is mainly composed of three parts, namely the industrialization of hybrid buses, the popularization of electric buses, and the research and development of hi-tech fuel-cell buses. As early as 2008, 30 units Foton AUV hybrid buses were put into operation in Guangzhou. In 2015, Foton AUV secured orders with accumulated 4,259 units new energy buses, accounting for 49.3% of its total received orders. Among them, the number of plug-in distance incremental hybrid buses reached 1,160 units and that of electric buses totaled 3,099 units, accounting for 72.8% of the total number of new energy buses. In January 2016, Foton AUV presented its new generation fuel-cell bus at China Electric Vehicle One-hundred Talent Summit, which was held at Diaoyutai State Guest House in Beijing.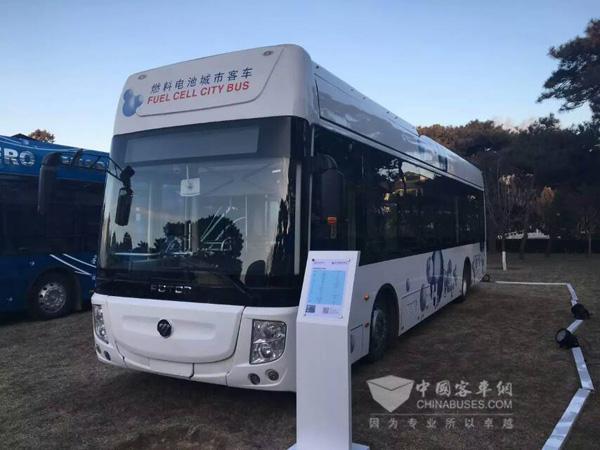 In the next five years, in line with its own brand development strategy, Foton AUV will continue to work closely with 89 cities across China which have been chosen to popularize environmentally friendly vehicles. From conquering a handful of cities in the first place to a wholesale promotion across the whole nation, Foton AUV aims to increase its annual sales volume of buses to 32,000 units in 2020. While solidifying its position in China, Foton AUV has well established its presence in Central and South America, South-east Asia, Middle East, and Africa.